We now have our own laboratory and can offer results the same day that you take your test!

EU's Digital COVID Certificate

Anelia Care work together with E-Hälsomyndigheten to Issue Covid Certificate
Can persons with no Swedish personal ID number obtain a Covid certificate? You need to have a Swedish personal ID number, be vaccinated in Sweden, and have an approved Swedish electronic ID in order to get a digital Covid certificate in Sweden. The eHealth Agency is checking whether persons without Swedish electronic ID and a Swedish personal ID number can obtain a certificate if they are vaccinated in Sweden. The COVID Certificate (Covidbeviset) is a service that can be used to facilitate travel within the EU.
Read more about our services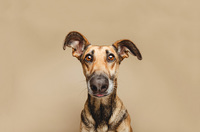 Become one of our fantastic Business clients!
---
Opening hours


Mon - Fri: 08:00 - 17:00
Testing: 08:15 - 16:00
Friday Testing: 08:15 - 15:00
Sat - 10:00 - 12:00 (1:00pm - 3:00pm from 6 nov)
Address




Kyrkogatan 29
803 11 Gävle
3:rd Floor, sign on the door